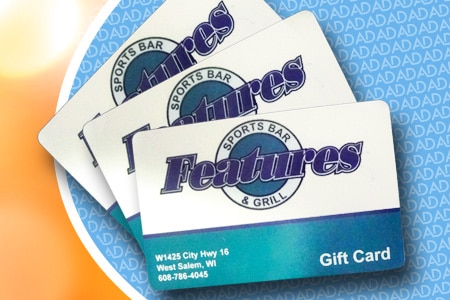 Refer-a-Friend to Allen Dental
The greatest compliment that our patients can give us is the referral of their friends and family. It tells us that we're doing a great job for you and your family, and that you trust us to do the same for other people you know. To say thank you, we are pleased to offer you a $20 gift card to Features Sports Bar & Grill, a locally-owned business in West Salem, for each referral that turns into a new patient.
If you refer a friend to us, make sure they tell us that you sent them. Thank you for referring Allen Dental, and for being a valued patient. For more information, give us a call at 608-786-3303.
Warm Regards,
Dr. Jim Allen